About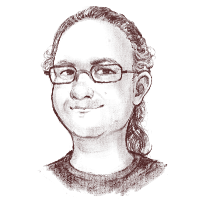 Art by David Revoy
Theodotos Andreou
This is my personal weblog based om WriteFreely. If you would like to build your own WriteFreely you can use this guide.
I am a GNU/Linux enthusiast and an active member of the Cyprus FOSS community. I currently work as a Sysadmin at Collabora.
Over here you will find guides about how to manage and install services on Linux, information about Free and Open Source Software and Cyprus related subjects.
If you are looking for the content of my previous, Wordpress related weblog, it is archived here.
License
The Mouflons and Penguins weblog by Theodotos Andreou is licensed under a Creative Commons Attribution 4.0 International License unless otherwise stated.